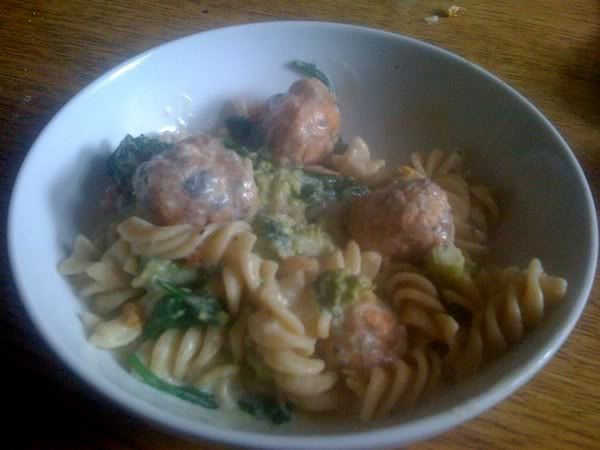 does what it says on the tin.
much like meatballs, but considerably more fishy and pink.
you will need
drain the salmon and mash it with a fork, in a bowl with the herbs. add some flour and shape small handfuls of the mixture into ball shapes.
heat up some butter in a frying pan.
drop the balls into the butter.
add to pasta - here i added sliced mushrooms, broccoli and spinach to the salmon balls, and then chucked in some cooked pasta with a cream cheese&milk sauce. add some worcester sauce for flavour and flour to thicken if necessary, then grate some cheese on top. et voila.