this thing is genius; and i can't understand how it actually works, but work it does.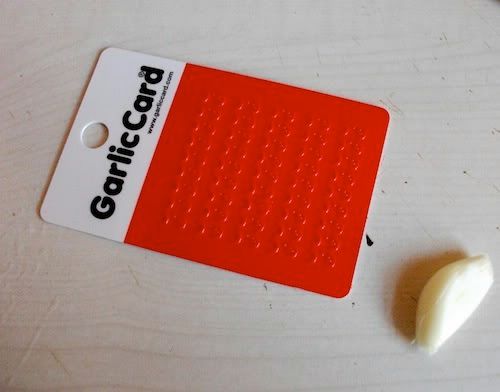 i bought it in the design museum when i was in london... (but you can
buy it on amazon
- it comes in a range of colours; i got red cos i have red chopsticks, also from the design museum. i see a theme developing here.)
...and basically, it purees garlic.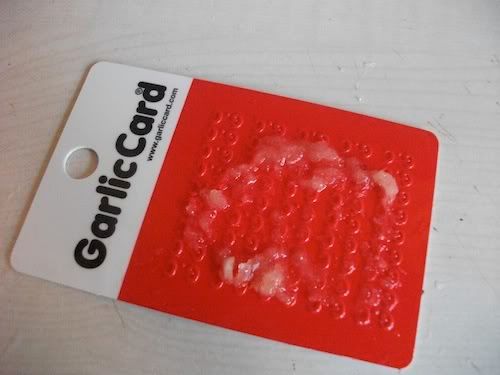 and you think "well that doesn't look like much!", but then you swipe the puree off the card with your finger, and into a pan/into a bowl and it looks like quite a lot of puree, AND THEN your meal is remarkably garlic-y.
i mixed it with pepper, oregano and soya butter.....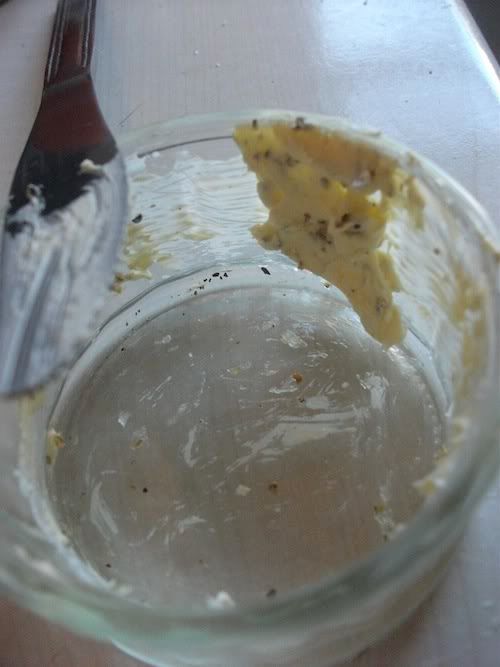 ...then spread it on some bread and grilled. garlic bread! (perfectly garlic-y!)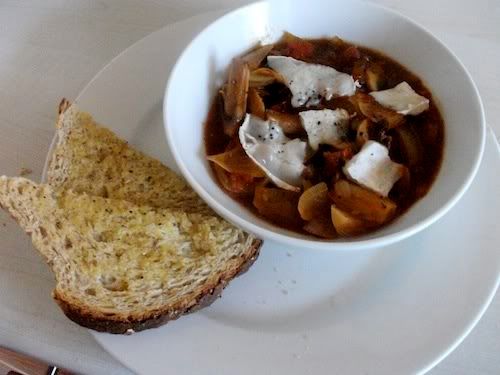 served with fry-veg soup...?
i read this recipe on some site the other day and tried to recreate it from memory since i didn't bookmark it...
one large tomato, cut into chunks
one medium onion, cut into chunks
one large mushroom (or a few smaller ones), sliced
fry in olive oil until brown
add stock, mixed into a cup of warm water
add half a tin of chopped tomatoes
flavour with salt, pepper, basil, oregano and worcester sauce, and a squirt of ketchup if you are a fan of the sweet taste
put a lid on the frying pan and simmer until the sauce thickens (10-15 mins).
serve with crusty bread - or garlic bread!
a hearty but small tea or a great lunch dish!
NB: i also topped mine with thinly sliced goats cheese and pepper.
in order to melt the cheese and keep
the dish
warm while
the bread finishes off browning, put
the pan lid on top of the bowl for a minute or two!