So Jenn and I cooked a curry. A big curry. Seriously, there was enough for 4 people but we destroyed it all anyway! We decided on a basic chicken curry as the main element of the meal, with sides dishes. This is a chicken curry recipe I learnt half of my mum, half of the good old "that spice smells indian-y, stick it in"
CHICKEN AND CHICKPEA CURRY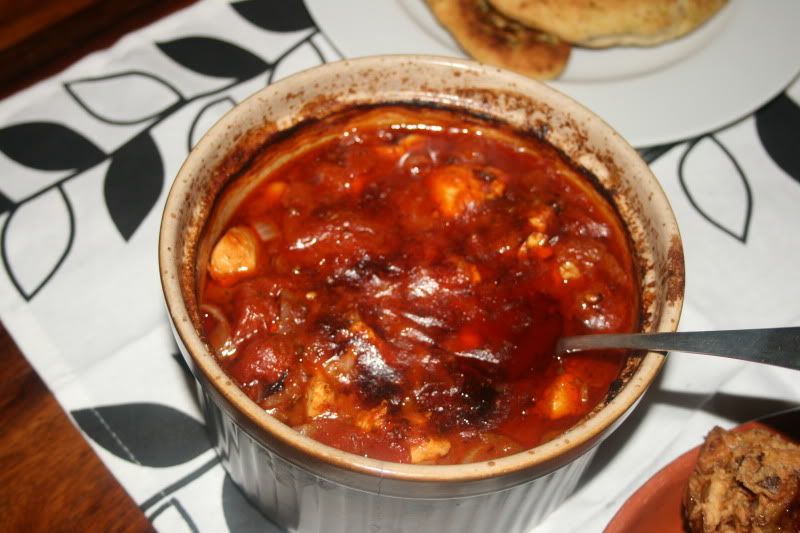 2 chicken breasts cut into bitesize pieces
1 red onion
1 tin of chickpeas
1 tin of chopped tomatoes
2 tsps coriander seeds
4 tsps garam masala mix
2 tsps dried chillis
salt and pepper
pre heat the oven to 180
Heat up 4 tbsps of oil in a frying fan and add the coriander seeds. gently fry for a couple of minutes then add the chicken.
Fry the Chicken until colored, but not fully cooked. It will finish cooking in the oven later.
Add the diced onion and fry until soft.
At this point add the spices, the garam masala, salt, pepper and dried chillis.
When the spices have coated all the chicken add the can of drained chickpeas, stir until the peas are coated in the spices then add the tomatoes.
Fill the empty tomatoe can up with water, swill it round then add to the curry. Give it a good stir and decant into a oven proof dish. Cook for half an hour.
When it has been in for half an hour serve. However the longer the curry cooks the better the spices will cook, so turn down to around 100 and you can cook it for as long as you need.
SAAG ALOO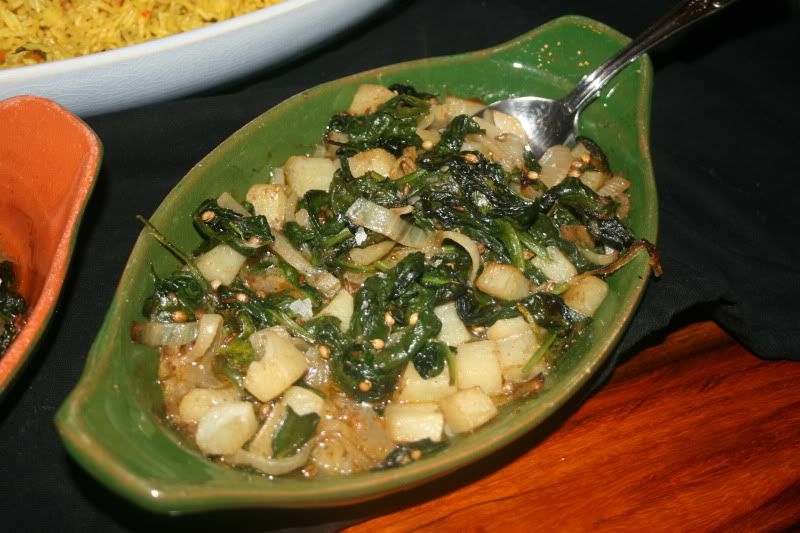 1 large potato
1 bag of baby spinach
1 white onion
2 tsps coriander seeds
salt and pepper
Heat up 3 tbsps of oil in a frying pan and gently fry the coriander seeds. Half the onion, then thinly slice. Cut the potatoes into half cm cubes and boil in salted water until soft. Fry the onion with the seeds until they are cooked through and soft. Add the cooked potatoes and the bag of spinach and wilt. Once the spinach has wilted, stir well into the onions and add the salt and pepper.