Last night was a big (12 of us) meal for a friend's birthday, and we went to The Living Room in Newcastle.
The Living Room is a chain, but they're all pretty upscale places - not particularly more expensive than other places we've been, but it felt like it.
I spent around £25 for a 3 course meal plus a cocktail; which was about average for our party.
Strawberry cream cocktail - most excellent. It was like an alcoholic milkshake, honest.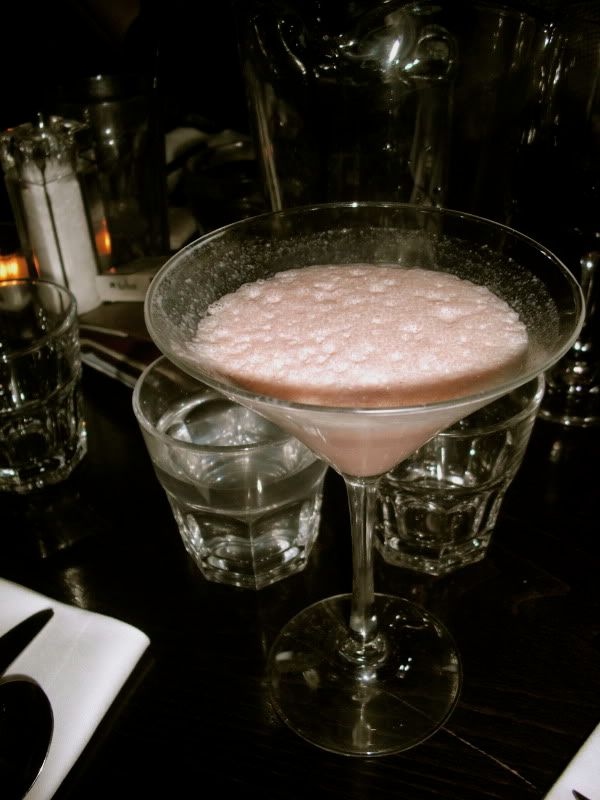 Me and Luke shared the humous starter, complete with toasted pitta and sesame seed topping: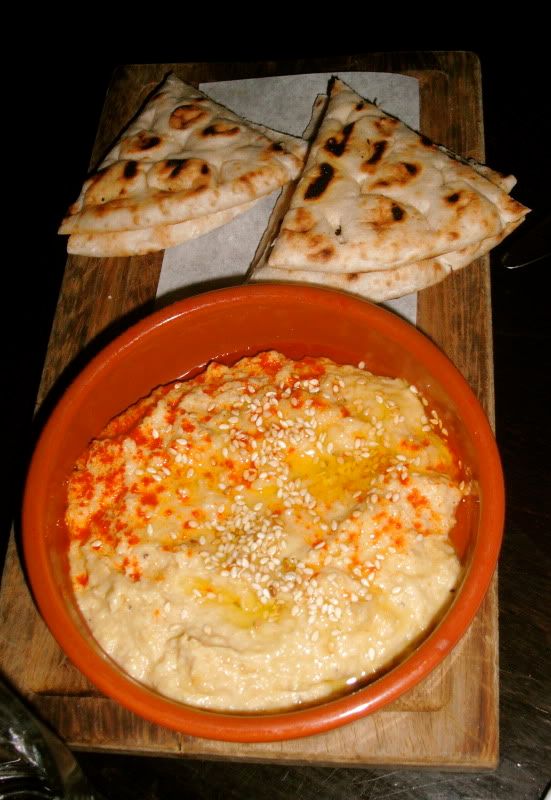 That sprinkling of chilli sauce-y stuff was excellent; but the pitta to humous ratio was a bit off. Bigger pittas please. This goes for most servers of humous; we don't all like to pile on the humous, yeah?
Main course; blurry picture. Pork belly with mustard grain mash and caramelised parnsips; with a red wine jus (
gravy, rights. Dean looked confused when ordering extra gravy for his steak&ale pie, and the waiter came over going "red wine jus? red wine jus?" to a table of blank stares
).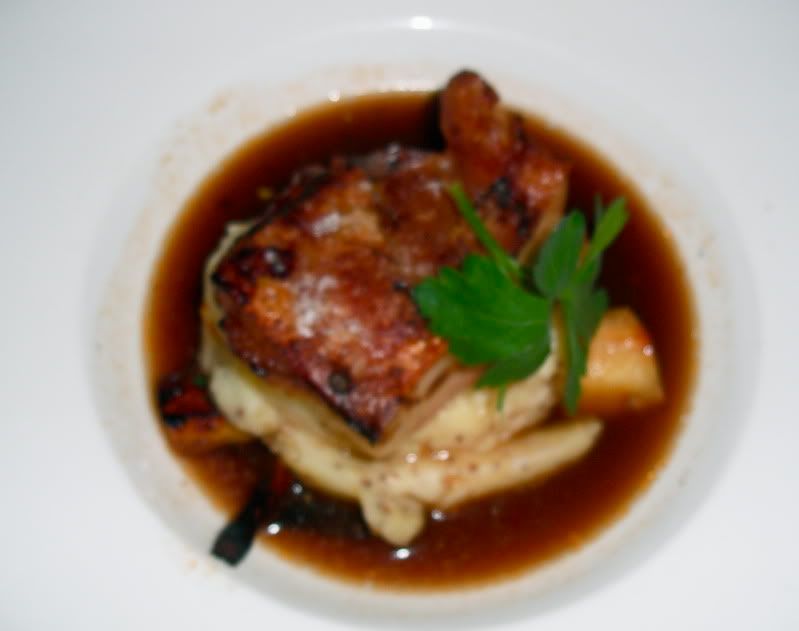 Absolutely beautiful. Not too big a portion, but just right, I think - I was stuffed after these 2 courses but I was determined to try the dessert so I soldiered on. The pork was to die; melt in the mouth; cooked to perfection. I'm a fan of fatty meat, though, and that might be its downfall, if you're not into that. It was like, a layer of meat, a layer of juicy, tasty fat, a thin layer of crispy skin. Delish. The mustard mash and parsnips were awesome too, as was the gravy - I couldn't taste much caramelisation nor red wine, but mebs this would've been a flavour overload. I couldn't recommend this enough, honest.
Dessert was treacle tart with raspberry ripple cream...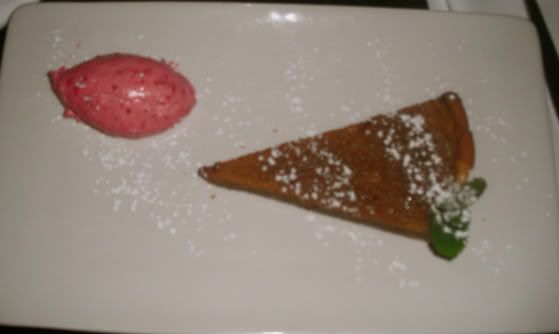 A bit full for this, and I think I would've preferred to have something in a sorbet after the rich main, but that's my own fault for choice of dish so I'll let 'em off - the treacle tart was warm, and sweet, and soft, and lovely; the cream sweet and thick, but unusual.
For £25, this is a bargain; the atmosphere perfect for couple of groups of friends. Highly recommended!